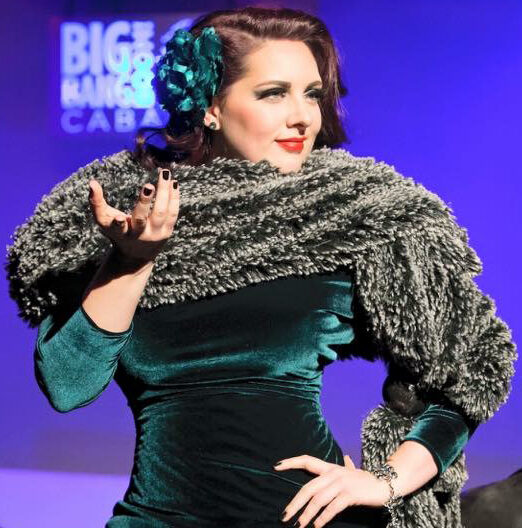 Aurora Fable
Producer
Central Florida's Best Bedtime story and Midnight Fables Cabaret's Madame producer is excited to be joining forces with Big Bang Boom! Collective. Through education with The Burlesque Conservatory as Administrative Dean and show production with the three companies, Foxy's Den, Midnight Fables Cabaret, and Big Bang BOOM! Cabaret, Aurora plans to continue to bring burlesque to everyone.
As Administrative Dean of The Burlesque Conservatory, Madame Fable ensures that everything is perfectly planned and all students are given the opportunity to express themselves through the art of the tease. Celebrating a decade of Burlesque experience and looking forward to what the next decade holds.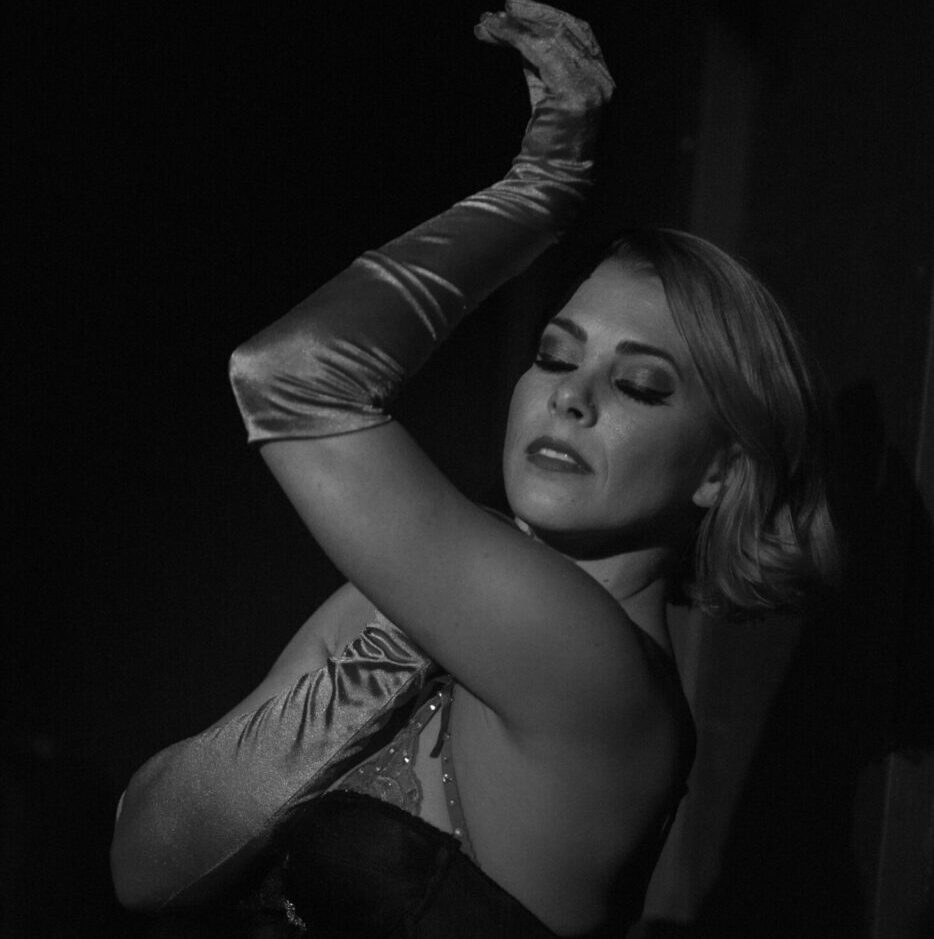 Miss Foxy
Producer
Miss Foxy aka Elaine "Lanie" Hoxie grew up in the Midwest and earned her BA in dance from Western Michigan University.
From Michigan to Florida, Los Angeles, Las Vegas and back to Florida, Miss Foxy has had a successful career as dancer, teacher, stunt performer, actor, fire performer, choreographer, and producer. Miss Foxy has performed the works of Paul Taylor, Gus Giordano, Frank Chavez, Cris Judd, Shane Sparks, and Oth'than; danced in music videos for Wisin, Daddy Yankee, Robin Thicke, Limp Bizkit, Dawn Richards, 21 Pilots, KT Tunstall, and Erika Jayne, was seen on 90210, American Horror Story, 1600 Penn, Mobbed, and Lizzie McGuire; performed in Sexxy and Dizzy With a Dame in Las Vegas, danced in the The Toledo Show, Little Miss Nasty, Flash Mob America, Lucent Dossier Experience, and Zen Arts in L.A.; and has had the opportunity to stand in and double the one and only, Pink. Just to give you a little taste. Since then, Miss Foxy has created her own fully choreographed burlesque show, Foxy's Den, which in it's first year was nominated for Orlando's Best Burlesque.
Miss Foxy currently teaches her all levels, heels and burlesque class, Feeling Foxy, as well as burlesque workshops around South Florida. She also created Live In Love Movement, which uses movement as a tool for womxn to love themselves from the inside out. She performs as Duvessa in Phantasmagoria, is a cast member of Big Bang BOOM! Cabaret and Midnight Fables Cabaret, a regular performer at Orlando's Mathers Social Gathering and The Saint in St. Pete, and helps bring stories to life with IBEX Puppetry. Miss Foxy is one of the head professors of The Burlesque Conservatory, as well as a barre fitness instructor and CycleBar instructor. When she has any free time, she spends it with her rescue dogs, her love, creating, or at the beach.
Miss Foxy is excited to share, learn, and grow with everyone! The Big Bang BOOM! Collective is a dream in the making and she's so excited to be along for the ride.
Follow her adventures on IG @elhoxie @foxysdenparty @liveinlovemovement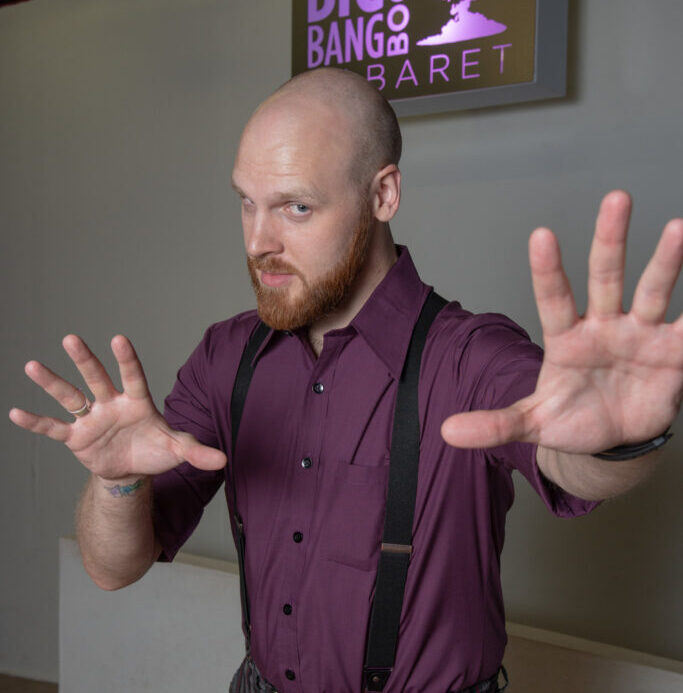 Sean Holloway
Producer
With a background in recording, show production and touring, originally working mostly in live music, Sean met Gams Dee Vyne in late 2012 and began to assist her with various tech and stage responsibilities in the early days of Big Bang BOOM! Cabaret.
Over time, his role eventually evolved to co-producing alongside her. Now, a decade on, he looks forward to continuing to help the newly collaborative Big Bang BOOM! Collective produce some of the best burlesque Florida has to offer.
Burlesque Conservatory Classes
Harwood-Watson Dance Studio
1015 Orlando Avenue
Winter Park, Florida 32789
Shows
ME Theater (Marshall Ellis Theatre)
1300 La Quinta Dr #3
Orlando, FL 32809
If you have any inquiries about our shows, burlesque classes, or private bookings, please contact us below